Mapping Exposure-Induced Immune Effects: Connecting the Exposome and the Immunome
Partner in the spotlight: UCLouvain
We are delighted to introduce our partner UCLouvain from Brussels, Belgium. UCLouvain, whose representation in the project is led by toxicologist François Huaux, is the fourth in our EXIMIOUS Partner in the Spotlight series.   
Let's start with some background on what motivates their research. Epidemiological studies have reported a strong correlation between occupational exposure to airborne toxicants (particles and solvents) and autoimmune diseases. This was particularly clear in silica-exposed patients from a Belgian cohort conjointly established by clinicians associated to UCLouvain and KULeuven. Although it is clear that genetic mutations play a critical role in autoimmune manifestations, these clinical studies have been increasingly highlighting the importance of the exposome and its impact on both latency and severity of autoimmune disorders. The mechanism by which the exposome interacts with the immunome and induces autoimmunity is explored in the EXIMIOUS project, with the goal of identifying the key exposome-related immune factors that elicit a loss of tolerance and autoreactivity in autoimmune disorders.
To achieve this ambitious goal, in EXIMIOUS, the UCLouvain team (François Huaux, Chiara Longo and Jean-François Geuens, LTAP/IREC) collects samples from patients suffering from autoimmune disorders such as rheumatoid arthritis (RA), systemic lupus erythematosus (SLE) and systemic sclerosis (SSc) (learn more about the EXIMIOUS disease cohorts). These patients are recruited by rheumatologist collaborators Frédéric Houssiau (SLE), Patrick Durez (RA) and Marie Vanthuyne (SSc) from Cliniques Universitaires Saint Luc (CUSL) and IREC/UCLouvain. A population-based case-control study will be performed with adult patients and family-related healthy controls. The UCLouvain team is also implicated in occupational and environmental exposure monitoring. It intends to measure the blood/urine/tissue metallome (more than 18 metals present in airborne toxicants) of the study participants in collaboration with the group of Vincent Haufroid (biologist/pharmacist, CUSL/LTAP/IREC/UCLouvain) and Perrine Hoet (Occupational physician, LTAP/IREC/UCLouvain) and the technical help of Francine Uwambayinema (LTAP/IREC/UCLouvain). The team's overall objective remains challenging because it relies on mixing basic and clinical sciences and associating research groups with diverse expertise (clinicians, nurses, pharmacists, biologists and technicians).
Follow us on Twitter, Facebook and Linkedin to learn more about the latest results and activities of UCLouvain and all partners in EXIMIOUS.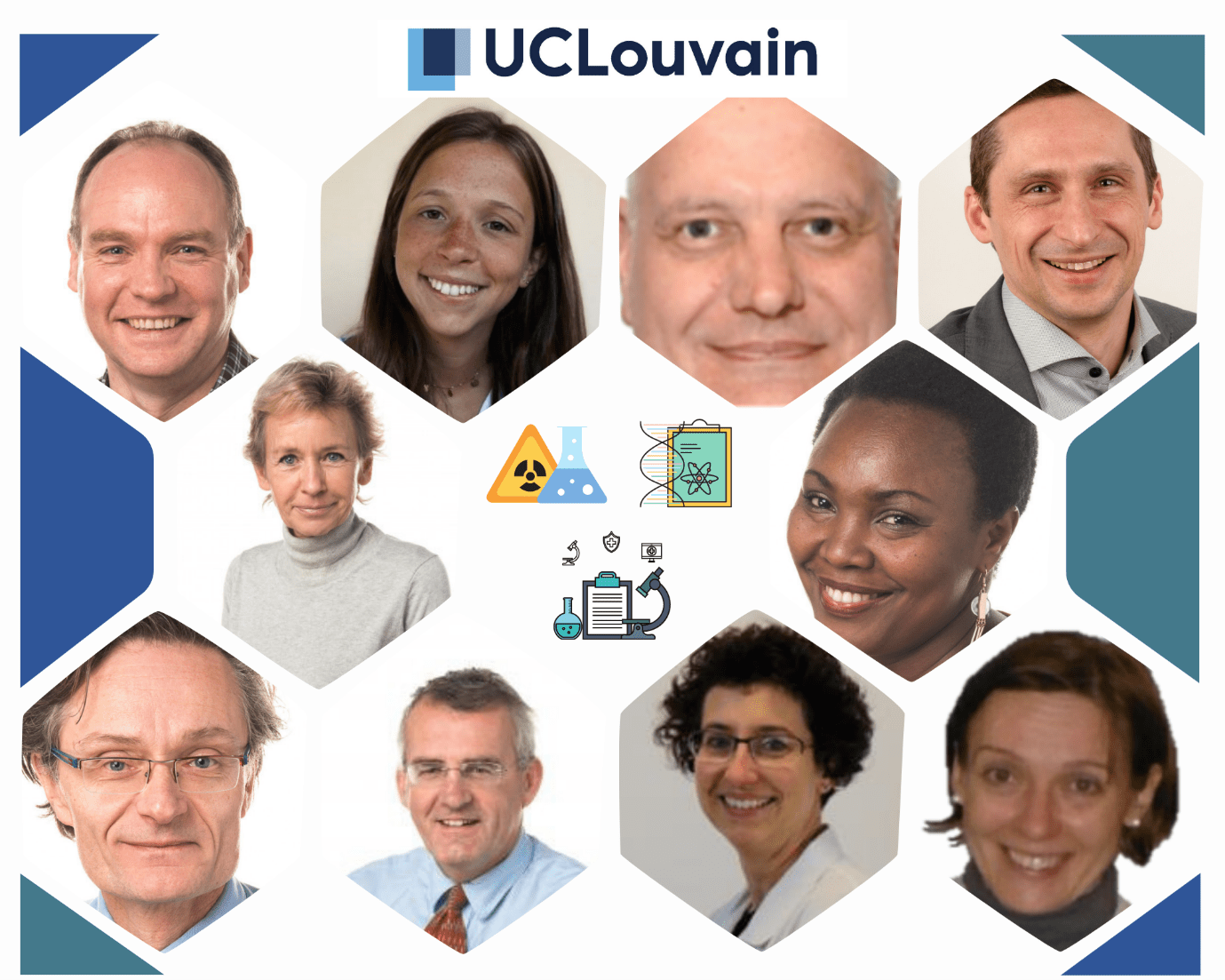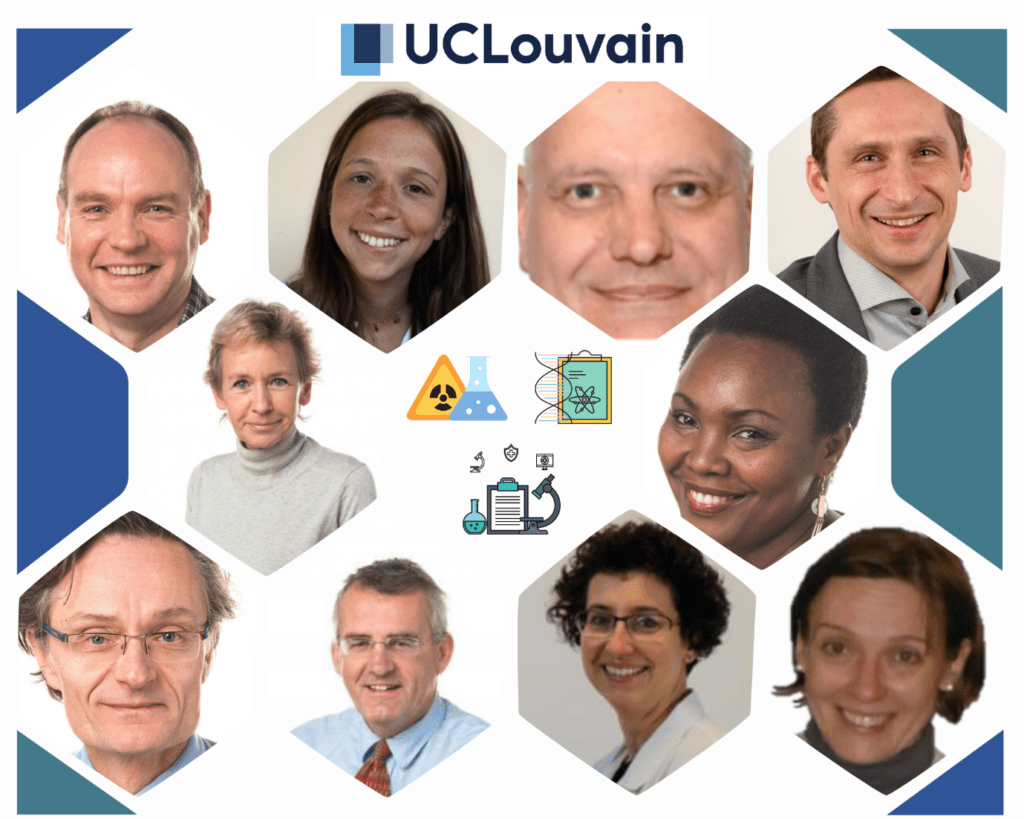 Meet the UCLouvain team (from left to right): François Huaux (Toxicologist and Principal Investigator), Chiara Longo (Pharmacist and PhD student), Jean-François Geuens (Sample Manager), Vincent Haufroid (Biologist and Pharmacist), Perrine Hoet (Occupational physician), Francine Uwambayinema (Technician, ICP-MS Coordinator), Frédéric Houssiau (Professor of Rheumatology, systemic lupus expert), Patrick Durez (Professor of Rheumatology, rheumatoid arthritis expert), Marie Vanthuyne (Rheumatologist clinician, systemic sclerosis expert), Tatiana Sokolova (Ethics document manager)